PRODUCTS
Product List
Horizontal Manual Honing Machine
Horizontal Manual Honing Machine
FUJIHONING
Since the start of its production in 1955, Horizontal Manual Honing Machine from Fuji Honing Industrical Co., Ltd, has been sold over 10,000 units.
No other grinding machine can polish inner hole with more accuracy than this machine as it can make minuscule size adjustment. Perfect for grinding pre-production, small inner hole, perfect circle or circular cylinder.
By changing grinding stones, the machine can utitize to polish many other materials; special steel, cemented carbide, ceramic, bronze alloy, alminum alloy, advanced ceramic, glass, plastic.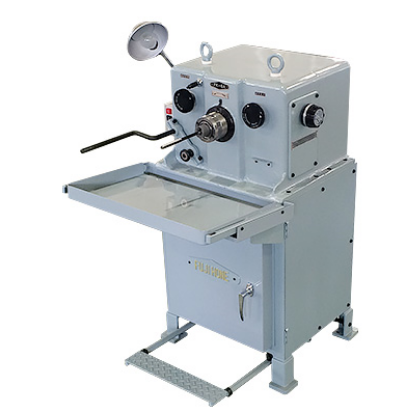 Horizontal Manual Honing Machine (body)
Product Code:FK-8A
Sales Price:1,728,000(inc. tax)
【Suggested or implemented areas】
For automobile vehicles, bicycles, and agricultural machinery

connecting rod (coupling rod, conn-rod)
brake master cylinder
transimssion gears
small size cylinder block (single-cylinder)

For home electric appliances, machinery components, tools, musical instruments

motor case for refrigerator
compressor components
switching valves
bushing
cylindrical parts on musical instruments (e.g. pistion valves on a trumpet)
Origin of our Honing Machine
Our honing machine is suitable for any kinds of materials with inner hole of from as miniture size as φ2.0mm to φ80mm.
Easy to handle. Special skill is not necessary.
Compared with other cutting machines, our honig machine can improve efficiency by a couple dozens of times, and also, minuscule size adjustment, surface roughness of 0.1S, and high accuracy on circular cylinder can be obtained by micron unit with less investment and time.