Advanced mapping
function
Avoiding obstacles automatically, cleans multiple hallways. Tracing process is unnecessary. ROBO Cleaper cleans from corner to coner in the mapping area.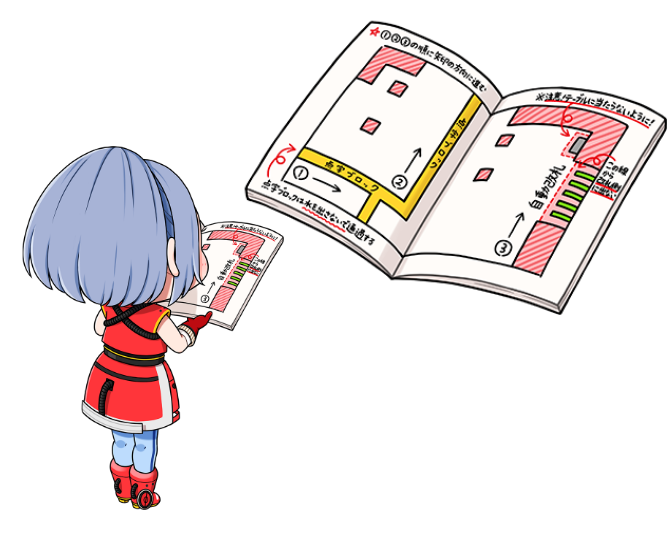 Perfect for large areas!
Cover area goes from 20cm off the walls. Covers up to 2,500 square meters (without any obstacles), which equals to as vast as total land space of 9.6 tennis courts! Perfectly reliable for cleaning large areas.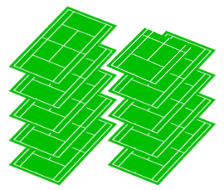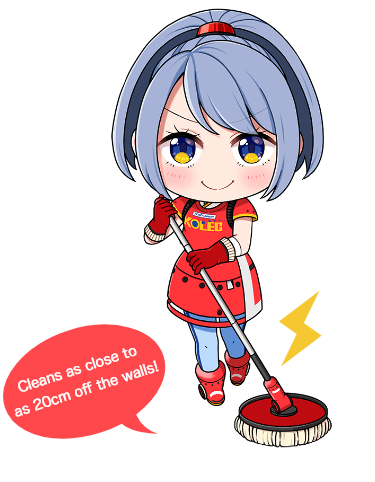 Safety
Judging the surrounding environment and situation, ROBO Cleaper will safely run and do its tasks. It measures distance between the walls and itself by using ultrasonic sensor and laser sensor, and detects obstacles. When it detects obstacles, it avoid them and continue the work of cleaning. When the front bumper touches an obstacle, it avoids it and continue the work. (Re-boot up is unnecessary.) When emergency button is pressed, it makes an emergency stop.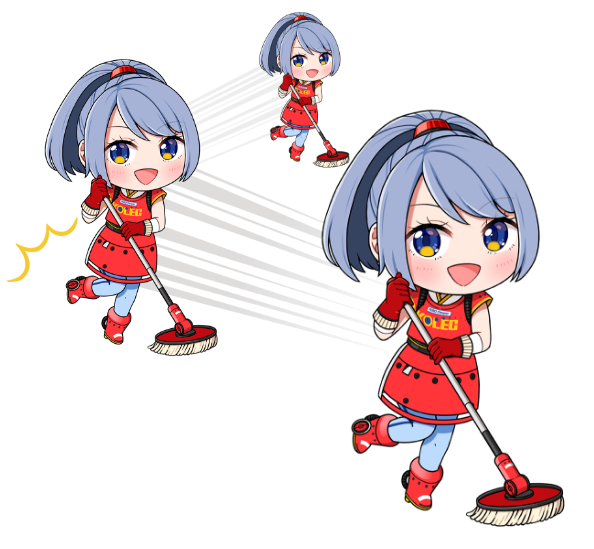 Can run and make a u-turn in as narrow as 150cm wide aisle as its body is round.
Avoides tubular steel folding chairs, tables, carriers and other obstacles that are temporary put, and continue the work of cleaning. Certainly avoids pedestrians and continue the work of cleaning.
Runs and cleans multiple areas automatically. Does not wet the floor when crossing over braille blocks.
1

LCD Panel

2

Emergency button

3

Easy to exchange brushes

Cleaning brush head can be easily changed.

4

Large capacity for dirty water (50L)

You can take the tank out and wash it.
Large tank helps redusing times of labor on draining dirty water.